Categoriearchief:
MSW news
9 april 2022
---
17 oktober 2019
In October 2019, Vidras Group has executed a scoping mission for a Solid Waste to Energy plant in the Serengeti District in Tanzania. The mission was organised by Endep Ltd, a Tanzanian company in the area of renewable energy. Waste treatment is new in Tanzania especcially in combination with the closure of landfills and it contributes very well to the conservation of the Serengeti National Park. The next step will the execution of a Feasibility Study.
---
1 november 2018
Vidras Group presented its sustainability solutions for City Waste (MSW en Biomass Waste) at Sustainability Day, Dutch BNG Bank on November 1, 2018.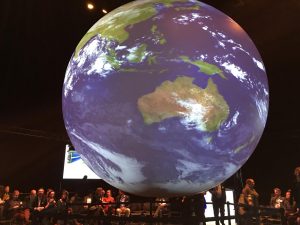 ---
13 juli 2018
Vidras Group, as partner from Ecopower Solutions for Colombia, has performed two feasibility studies in two regions, Cordoba and Cauca, in June/July 2018.
The objective of the feasibility studies is to develop bankable business plans for city waste treatment plants for 250 ton per day daily treatment. The state-of-the-art  technology is Mechanical Biological Treatment-based.
At October 2018, the business plans are ready.
---
28 augustus 2017
The consortium Vidras Technology and Archea New Energy (Germany) have signed a cooperation agreement with a Waste-to-Energy company in China. Part of the contract is to start with 2 WtE projects based on mechanical biological treatment (MBT) using pre-treatment and dry AD fermentation for kitchen waste and city waste. The daily treatment of the first project in Ningbo will be 400 – 600 ton. The production is enough to supply energy at least 40.000 houses. The cooperation starts immediately and the first project go-live! within 10 months from now.
See also Projects, China
---
27 juni 2017
Vidras Group will visit several MSW opportunities to solve Kitchen Waste and Restaurant Waste issue in the eastern part of China, near Shanghai.
---
27 maart 2017
Vidras is developing MSW and Trommelfines projects in the UK.
Detailed announcement about the projects will be placed soon.
---
13 mei 2016
Vidras Group has added some new developed recycling concepts, to inspire the visitors of the website. See Other Solutions.
We are open for comments and improvements.
---
6 november 2015
From November 12th to November 19th 2015
---
9 oktober 2015
In October 2015 Vidras will visit 3 large cities in Morocco for dedicated city waste solutions.
---